Dr. Deepak Arora started his orthodontic training in India, where he received his Bachelor of Dental Surgery (B.D.S) in 1994 before completing his Master of Dental Surgery (M.D.S. Orthodontics) in 1999. He owned and operated a successful private orthodontic practice before moving to Canada in 2012. Dr. Arora was accepted into the University of British Columbia's MSc in Craniofacial Science/Diploma in Orthodontics in 2012, and graduated with this second Master's degree in 2015.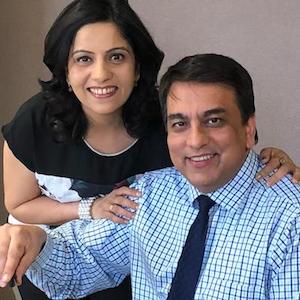 Dr. Arora is a thought-leader in his field, often lecturing and acting as an academic advisor. Dr. Arora has taught in the Department of Orthodontics at Christian Dental College and Hospital in Punjab, India and has presented his work at several conferences, including the College of Diplomates, AAO Annual meeting in San Diego (2017), CAO Scientific session in PEI (2016), Annual Meeting in Whistler (2014) and the CAO Congress, and the 65th Annual Scientific Session in Banff, Alberta (2013). He has published papers in the American Journal of Orthodontics and Journal of Indian Orthodontic Society.
He is a Fellow of the Royal College of Dental Surgeons of Canada, a member of the Canadian and American Association of Orthodontists (CAO)/(AAO), and a member of the Dental Association of PEI. Dr. Arora is also a recent member of Ontario Dental Association (ODA) and the Essex County Dental Society (ECDS).
When Dr. Arora is not in the office, he enjoys spending time with his wife Puja and his two children Sidd and Saachi.